I played golf growing up but it was only after a twenty-year break that I became the golfing junkie I am today. I am part of a club with a strong junior program and maybe of the best players in the last few years have been teens. Naturally then, I do have a little bit of regret that I didn't take golf more seriously when I was young to see how good I could have been. This got me thinking about the opportunities that exist for young golfers and trying to learn a little bit about US Kids tour golf.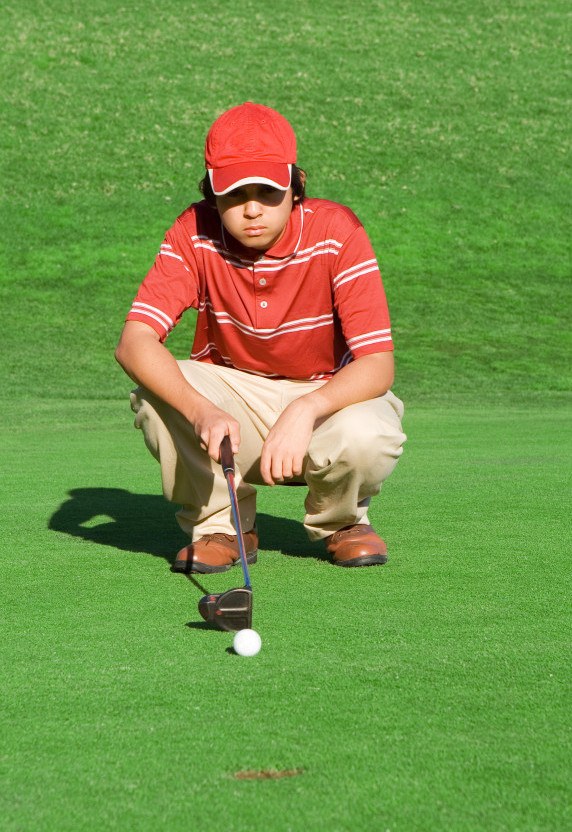 What is the US Kids Tour Golf?
This is something you see mentioned quite a bit online, whether on forums or in articles. I had a sort of vague notion of something like the PGA tour, but with grumpy ten-year olds rather than Bryson and Brooks having a go at each other! Visions of some sort of mini Tiger Woods standing on the first at Augusta with spectators lining the fairway for the first hundred yards either side and Faldo in the commentary box chatting about his Major record fit my mental picture of what this junior tour must be like.
I then watched the Netflix documentary The Short Game. Apart from being a very entertaining film, it didn't really correspond to the visual picture I had. It certainly fit in with how I imagine the kid/pushy parent model in junior golf, but it seemed less public, less big time than I had perhaps imagined. So how exactly does the US Kids circuit work?
Well, first of all, US kids is actually far more than a few junior tournaments. It is in fact a huge organisation that deals with all aspects of children's golf. Looking at the website you can find information on everything from finding golf instructor to getting clubs. It seems to be a one stop shop for the young learner.
The Junior Circuit
Of course, the aspect that I was most interested in was the tournament golf itself. I had all the obvious questions:
Who can play?
How do you qualify?
How long are the courses?
Are there age categories?
Do boys and girls play together?
Have any current stars been stars on the kids circuit?
Are these kids paid/do they win prize money?
etc etc etc!
I just find something about the idea of a "professional" circuit with 8 year old fascinating, like real life in miniature somehow. Of course, all my preconceived ideas were probably miles from the truth. Or were they?
The whole system is a logical pyramid designed to get young golfers involved in competitive golf if they (and/or their parents) so choose. It starts off with one day local events, the aim being that everyone should be able to find something nearby and get involved. Playing (and having some moderate success) gets the youngsters on a sort of ladder known as having priority status. This ladder has thirteen rungs and the player can work their way up by posting tournament scores or finishing high up in a competition.
As an example, to get on the bottom rung of the ladder, a score of 120 or better will do. If you want to get to priority level five, a score of 86 is needed and it must be in at least a local event organised by US kids. This is already better golf than most adults play, even accounting for the yardage difference. Getting up to the top few levels, we are talking about playing close to level par golf or better and getting wins or certainly top few finishes in competitive events. I would guess that anyone on the US kids circuit at level 13 would probably wipe the floor with my single figure golf, regardless of course length!
Varying Course Length
And obviously the length of the course does vary depending on age as is explained nice and clearly on their site. In fact, it is quite a smart (if slightly complicated) variation based on the driver distance, age and the level the golfer is playing at. This to me makes good sense. Sometimes I think that course length is ignored for too many senior golfers and takes the enjoyment out of the game, including in competitive situations.
As an example, at my own course, players move to the back tees as soon as their handicap reaches 15.4. Now it isn't the longest course in the world, but there are a couple of forced carries that have made life a misery for a few shorter hitters with whom I play. Fortunately, there is more awareness now that golfers are allowed to ask to play from another set of tees and the course slop simply adjusts for this when calculating how many shots to give.
Anyway, I digress! At the home course of the US kids organisation, The Longleaf Golf and Country club in Southern Pines, it looks like there are numbered tee boxes from 1 (shortest) to 8 (longest) based on age/driver distance etc. Once more, this seems like common sense to me and should be tee selection both easier and fairer.
The Tournaments
As previously mentioned, the tournaments start out with simple one day affairs that take place at local courses around the country. This then works up to state, regional national and even international competition as shown in The Short Game. There are also opportunities for non-US based players to take part, as for example is the case with the European open which has been running since 2008 as well as host of other competitions across the continents.
Of course, the peak for these kids is the world championships which are going to be taking place in 2022 across several courses in the Pinehurst area. In theory at least, the best golfers in the world aged 5-12 come together to see who really will be the game's next superstars. Of course in practice it doesn't really work exactly like this. Golf is like many other junior sports in that it tends to be very money-dependent. I would guess children who are playing regularly on this circuit are backed by parents who aren't counting where the next penny is coming from, but I may be wrong!
It is also the case that there are huge numbers of golfers around the world who are falling alternative paths in their own countries and will go on to be the big names in world golf in a decade or two.
This isn't a criticism of US kids golf. It is, I believe, impossible to truly create a universal system in junior sport. I have children who have competed in high-level sport and have seen at firsthand that it isn't a fair system in any way at all. This doesn't mean that it isn't worth doing, simply that the reality isn't quite the same as we might like to think.
In fact, the transfer from children prodigy to genuine superstar (or even journeyman pro, I term I hate) is far from clear. Looking over the winners over the last twenty years, there aren't many names that jump off the page. The first one that sticks out is one of the figures from the Short Game, Allan Kournikova, a multiple winner of the junior world championships. However, I would guess that most people will be far more familiar with his sister, tennis player Anna.
Of course, this is true in all sorts of different sports. A stellar junior career is no guarantee of anything at all. And does it really need to be? Winning (or even taking part) in a junior world championship is an achievement in and of itself, and the US Kids golf tour certainly provides an introduction to the great game for many and the possibility of competitive success for those who are good enough and able.