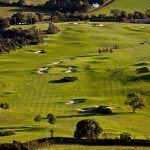 John Feinstein called golf "a good walk spoiled." Feinstein here alludes to the ease with which a beautiful round of golf can descend into an afternoon of frustration and irritation. Nothing will spoil a good walk more than a bad round of golf.

So, how can you ensure that your next round of golf won't end up with you throwing your clubs into the river? Innumerable products are on the market all purporting to be the secret answer to one of sport's greatest challenges: the golf swing. Most over-promise and make claims that no product alone could produce. But some are certainly helpful and useful for analyzing, learning, and practicing your swing to improve your techniques.
In this article, we'll examine one such product: the Zepp Golf 3D Swing Analyzer. The Zepp Golf 2 3D Swing Analyzer was the winner for the "Best Swing and Game Analyzers" at Golf Digest in 2016 (http://www.golfdigest.com/story/best-golf-swing-and-game-analyzers). With this Zepp review, we'll take a look at what this analyzer can offer you and help you decide whether this golf swing analyzer is right for you.